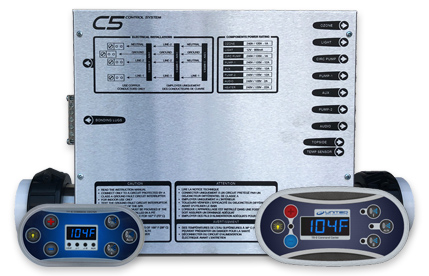 United Spa Controls: Manufacturing the
Highest Quality Spa Controls for Over 17 Years.
At United Spa Controls, we pride ourselves on the engineering and design that goes into each of our products. No other company pays the same attention to detail, or takes the same care in interface design that we do, and it shows when you experience one of our control systems in person.
Whether you're in the service sector looking for an aftermarket replacement control, or an OEM looking for a control system for new spas, there's a United control system to fit your needs.